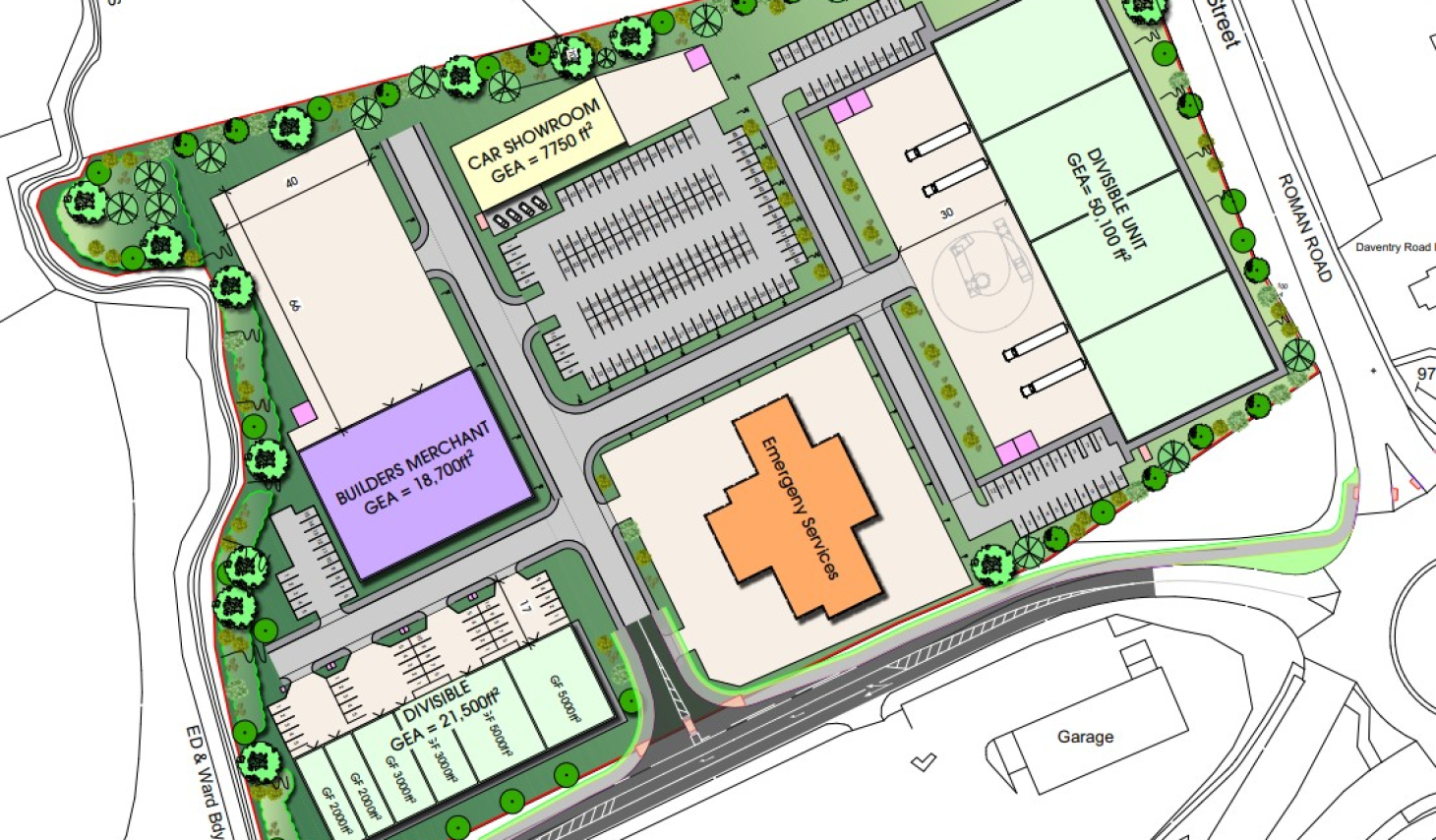 Client
Woolgrowers Field Ltd
Local Authority
West Northamptonshire Council
Project Description

Industrial and Commercial development
Woolgrowers Field, Towcester
DPP, on behalf of the client, Woolgrowers Field Ltd, has assisted with the preparation, submission and management of an application which seeks outline planning permission (all matters reserved except access) for industrial and commercial development including a potential car showroom, builders' merchant and an emergency services hub on an employment allocation known as AL2 in Towcester. The application seeks a maximum of 71,600sqft of B2/B8 use together the other uses referred to above. The mix of uses on the site has carefully selected through marketing analysis.
Achievements
DPP undertook pre-application discussions with the Council and public consultation prior to the submission of the application. This informed the planning application package. DPP prepared the accompanying planning documents including the planning statement, statement of community involvement and health impact assessment. DPP also prepared a comprehensive employment benefits statement to support the application which sets out the employment generation from the new development, together with the quantifying the resultant increased spending in the local area.
DPP has worked closely with the client team to successfully overcome objections from National Highways and the Local Highways authority following significant local objection to the cumulative traffic generation from the proposed employment allocations within Towcester.
All outstanding issues are now resolved, and the application is expected to be heard at Planning Committee shortly.
Services Provided
---
Community Engagement

Planning Application Preperation & Management

Project Management

Pre-Application Advice

Submission of Planning Application