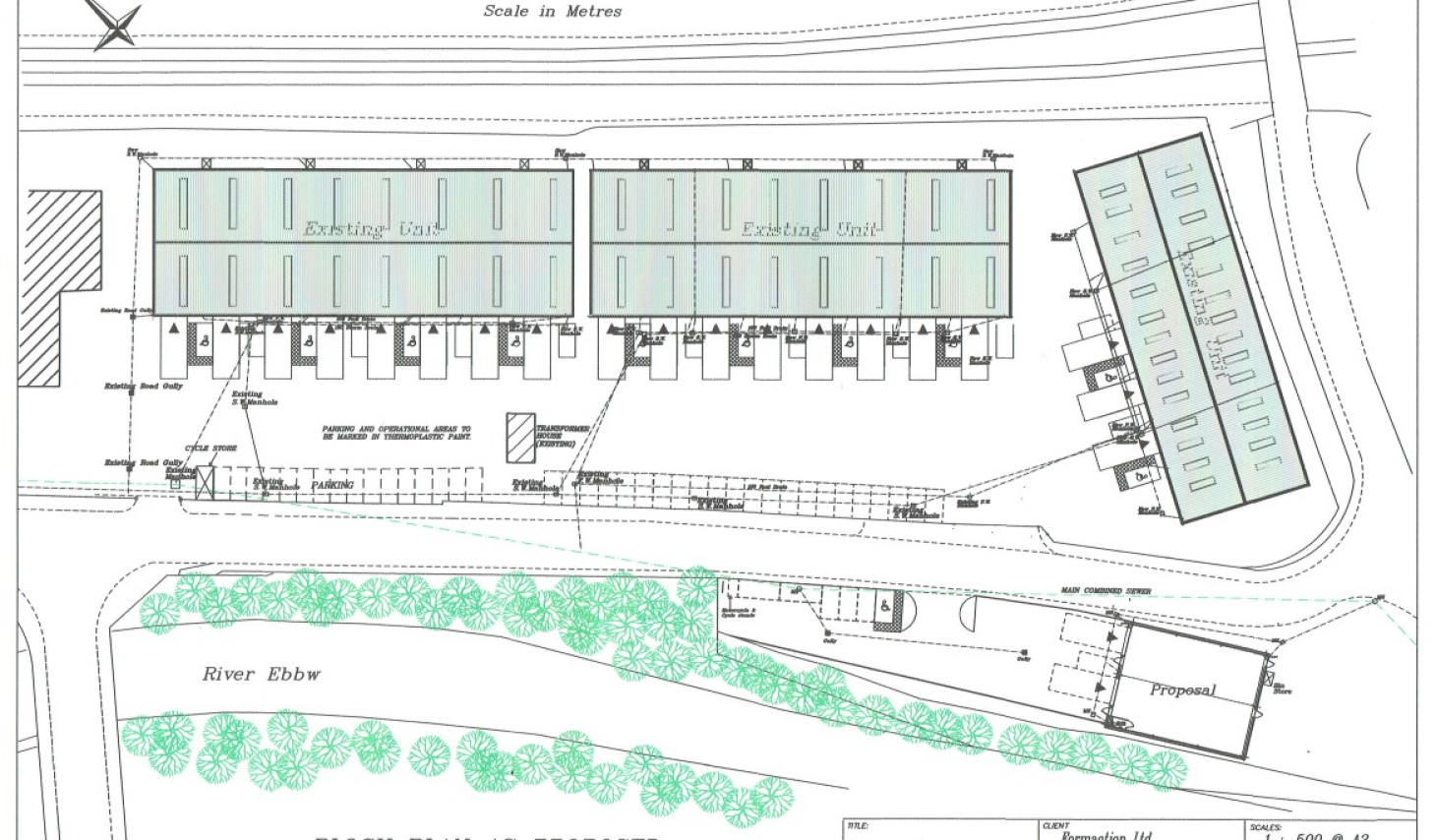 Local Authority
Blaenau Gwent
Project Description

Employment facilities
Glandwr Industrial Estate, Abertilery
DPP have been appointed on behalf of Starburst Ltd to submit a planning application for the erection of a B1/B2/B8 unit within Glandwr Industrial Estate.
This proposal will see the delivery of much needed employment facilities within Blaenau Gwent, supporting the delivery of job creation, economic growth.
The site faces significant challenges, not least being partly located within flood zone C2 and immediately adjacent to a Site of Nature Conservation (SINC).
Achievements
To date, DPP have successfully coordinated the planning application submission, ensuring the necessary documents were provided to deliver a valid planning application.
DPP have also liaised with the case officer, overcoming layout challenges to ensure the application overcomes any requests from consultees. DPP have also managed to agree with the case officers for determination under delegated powers.
Services Provided
---
Planning Application Preperation & Management

Project Management