DPP have secured planning consent for the a major business park with the potential to create thousands of new jobs and boost County Durham's economy by £400 million.
The approval of the plans for the site at Aykley Heads, Durham, will see the first phase create of 3,500 square metres of flexible office space within a three-storey building to the north of the site. Durham County Council are investing £6 million towards the cost of the project, with the remaining £6 million allocated from the Government's Getting Building Fund, which aims to deliver jobs, skills and infrastructure across the country. DPP acted as planning agents for the proposals, managing the planning process from initial pre-application to securing minded to grant consent at planning committee.
As well as the detailed plans for the first phase, the hybrid application approved by councillors also includes outline plans for developing the remainder of the site, which incorporates land currently occupied by Durham County Council headquarters, County Hall. The vision for Aykley Heads is to create a new and unique business location for the North East that maximises economic growth in County Durham and delivers jobs in new and growing sectors. It is one of five designated strategic employment sites across the county and part of the Council's longstanding mission to bring more and better jobs to the area, bridging the gap in its economic performance with other parts of the region. The scheme's first two phases have the potential to create 4,000 jobs and it is estimated a further 1,800 jobs will be supported in the construction of the park.
When the first two phases are complete, Aykley Heads Business Park will provide up to 38,468sq m of floorspace and be divided into six plots, with each plot providing office buildings and car parking spaces. 'Character zoning' will be used to create distinctiveness, while green spaces and paths will provide a pleasant environment for workers, residents and visitors alike. The site also benefits from close links to the East Coast Main Line and other public transport, as well as cycling routes.
Speaking about the consent, DPP Director, Jo Robison said:
This is a major step forward in the evolution of Durham and its strategy to increase the county's contribution to the region's economy by attracting high value organisations and jobs to the area. Aykley Heads represents the forward-thinking attitude of the local authority to create a sustainable and contemporary environment where businesses can thrive and we are really proud to have been part of the team that delivered the planning application for this transformational project.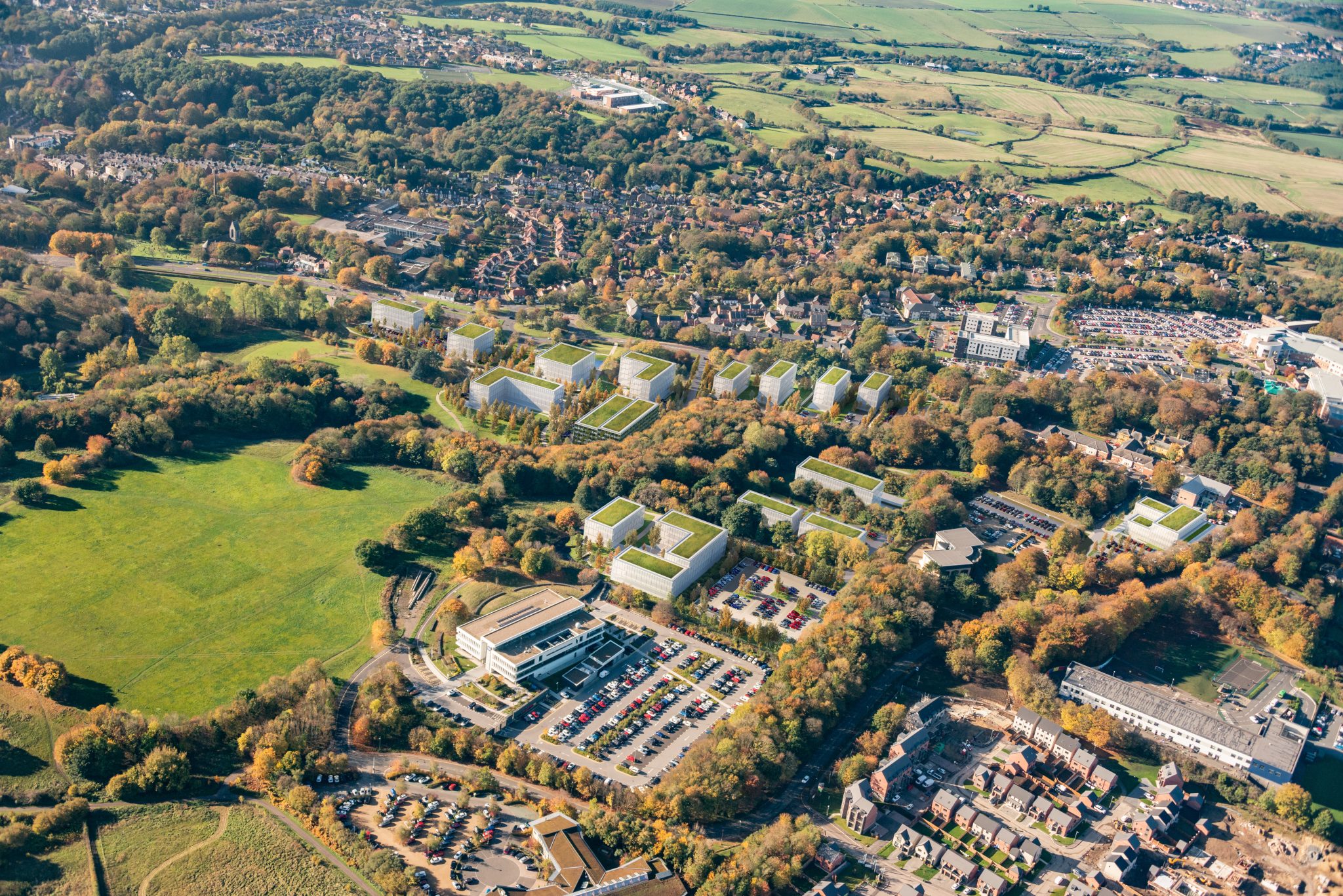 Images: Ryder Architecture/Renderloft