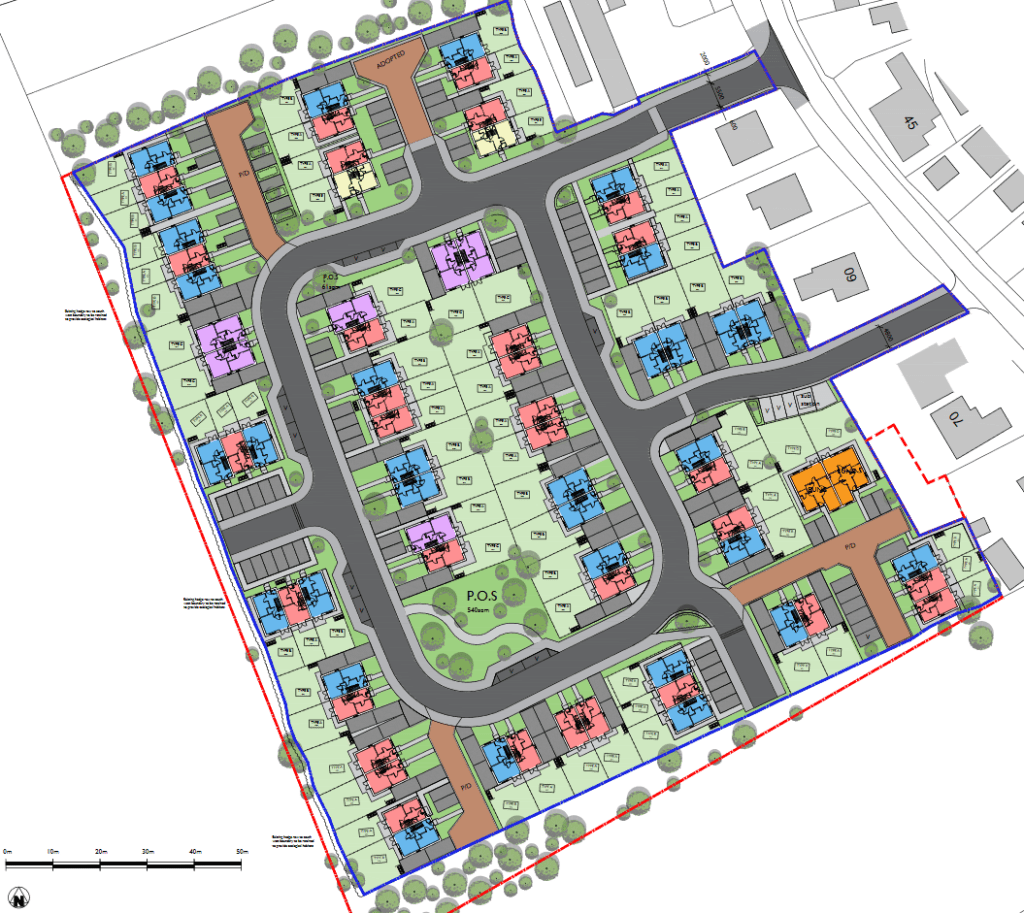 Introduction
Urban Developments (York) Ltd are preparing to submit a planning application which seeks full planning permission for the construction of 73 affordable dwellings on land off Garden Lane, Sherburn in Elmet. It is proposed that the new dwellings will be managed by Karbon Homes.
Site Description 
The site, which is shown edged in red on the aerial image below, comprises a parcel of grassland located to the west of the settlement of Sherburn in Elmet. The site lies to the west of Garden Lane and is bound by a tree belt to the north, existing residences to the east, and a small paddock to the south beyond which is Sherburn High School. The site's western boundary is formed by a hedgerow beyond which is agricultural land.
An aerial image of the site is shown below: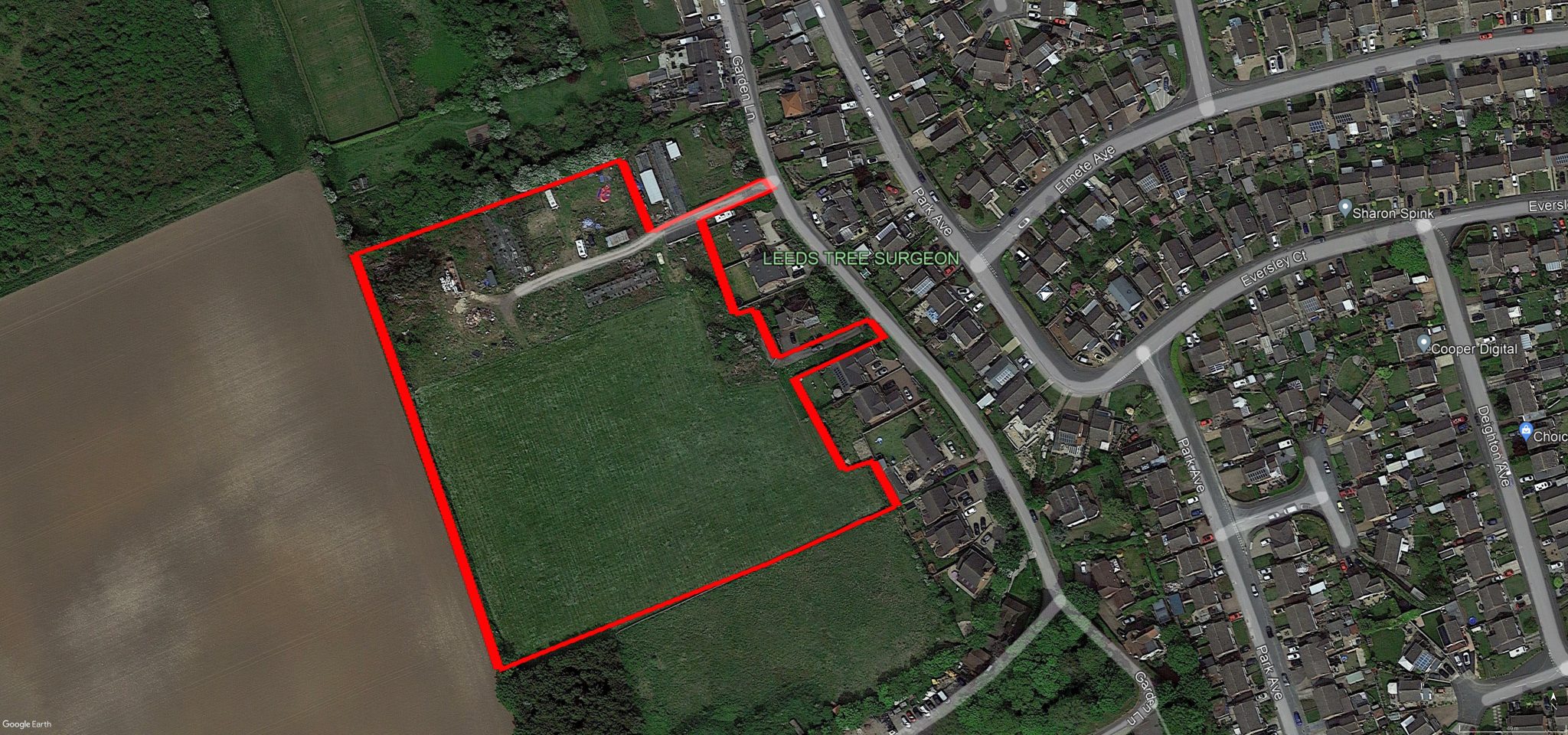 Urban Developments (York) Ltd

Over the years Urban Developments have worked extremely hard to build a business in which their clients have shown complete confidence and testament. Urban Group's passion for delivering great results is driven by a team of highly experienced Directors. The company are currently delivering much needed affordable schemes in Keighley, Huddersfield, Mansfield and Manchester.
Karbon Homes

Karbon Homes is a Registered Social Landlord and successfully builds and manages affordable homes for people across the north. Their footprint covers the north east of England and Yorkshire, with almost 30,000 homes across diverse communities, all facing different opportunities and challenges.
Since their formation in 2017, Karbon Homes has focused on delivering their three strategic aims – to provide as many good quality homes as they can, to deliver excellent service to their customers, and to shape strong, sustainable places for their communities.
The Proposed Development
The proposed development seeks to erect 73 new affordable homes to be built by Urban Developments (York) Ltd and managed by Karbon Homes.
The proposed layout, shown below, depicts how the development will be achieved. The scheme is comprised of a mix of two, three and four-bed dwellings of different types and tenures, including semi-detached, terraced properties and bungalows.
Vehicle access into the site will be gained via the access point to the north from Garden Lane with a pedestrian and cycle access also provided further south. An internal access road is proposed within the site, in conjunction with provision for parking.
The proposed development will use materials sympathetic to the local area in order to integrate seamlessly with the surrounding properties. This will be further reinforced through the implementation of both hard and soft landscaping that will enhance the proposed development.
The scheme aims to provide a genuine mix of accommodation options including affordable rent, Rent to Buy and shared ownership and to address a shortage of affordable housing identified in the district.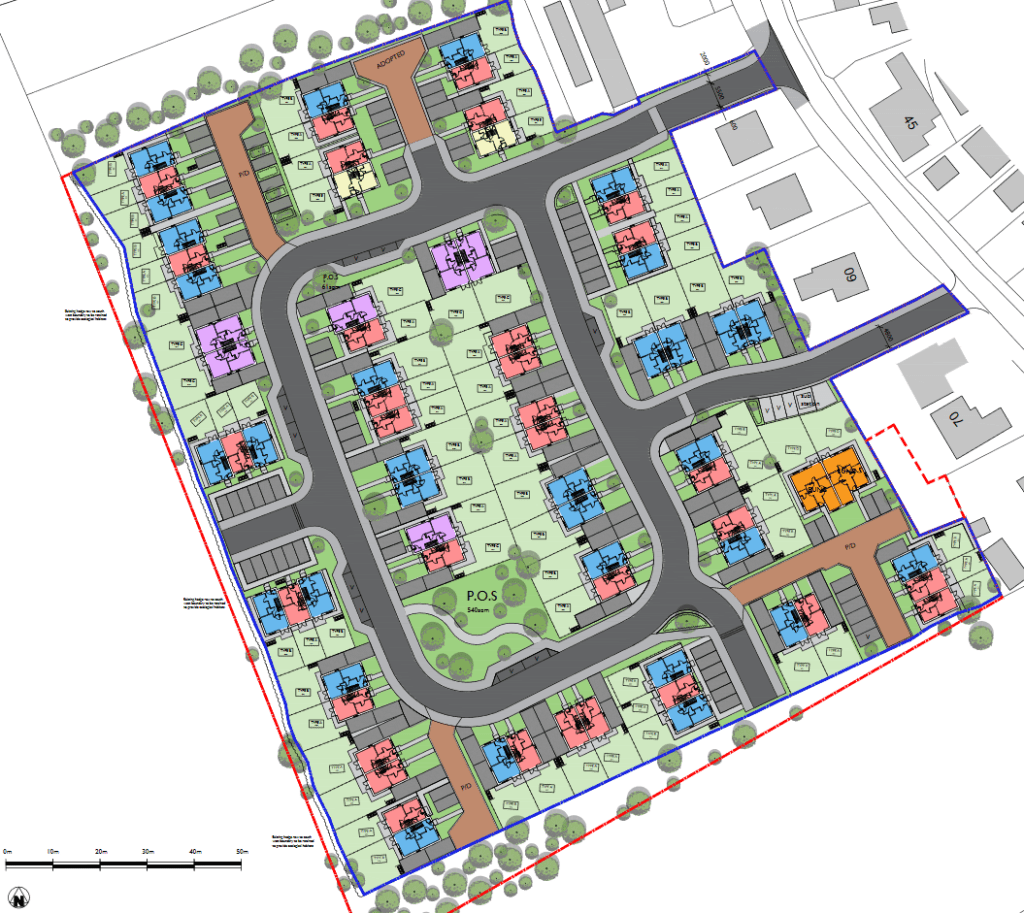 Tell Us What You Think
Undertaking public consultation with local residents in advance of submitting a planning application is an important part of the process for Urban Developments (York) Ltd and allows members of the public and the local community to engage with the vision for the site and to provide valuable feedback in relation to the proposals.
We would welcome any feedback you may have on the proposed development.
In the first instance, please email your comments to consultation@dppukltd.com.  Your comments will then be logged and queries will be answered.
If you would feel more comfortable providing written comments, please post your comments to:
DPP, One Park Row, Leeds, LS1 5HN
We will review your comments in partnership with Urban Developments (York) .
Please provide your comments by 30th September 2022.
Once the planning application has been submitted, full details will be available on the Selby District Council website and there will be further opportunity to comment.
We look forward to receiving your comments on the proposed development.
Please be aware that comments left on any public consultation exercise, either by email or any other means, are subject to the terms of our Privacy Policy. Please read this policy carefully as by submitting the information you are consenting to our use of your personal data in accordance with the Privacy Policy.
Your personal data will be retained on our secure database and will not be passed to our clients.
We may also like to contact you to keep you informed about future developments relating to this consultation. You will be able to opt-out of these communications at any time.