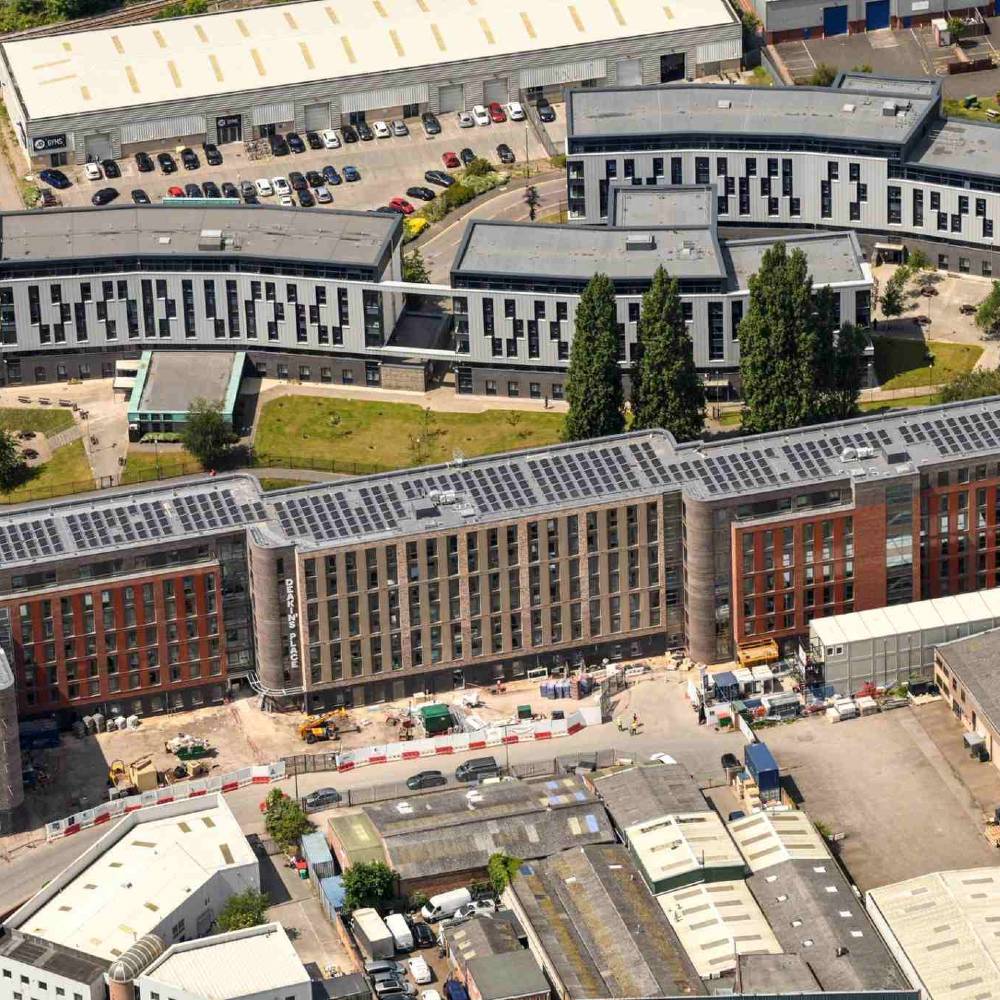 Local Authority
Nottingham City Council
Project Description

Student Accomodation
Deakins Place, Nottingham
DPP Planning secured planning consent on behalf of Cassidy Group for a new 7-storey 703-bed purpose built student accommodation scheme in Nottingham.
The proposals are located only a 5 minute walk from the Nottingham University Jubilee Campus and a 25 minute walk from University Park Campus, creating an extension to the student village that has formed either side of the River Leen. As well as meeting the identified student need, the development will play a significant role in facilitating flood alleviation works along the bank of the River Leen to improve the flood profile of this site but also safeguard 300 existing residential properties in the local area. DPP led the application as well as developing the justification for the scheme in flood zoning terms as well as addressing a loss of employment issue.
The scheme will deliver a much needed boost to Nottingham's purpose built student accommodation offer which will support the continued growth of its universities and reduce the pressure on nearby housing areas. The scheme was designed by Maber Architects and the design and collaborative approach between the Design Team and the Council was commended by the Council's planning committee before being unanimously approved.
SERVICES PROVIDED
---
Planning Strategies

Pre-application Advice

Planning Application Preparation & Management

Addressing Flood Risk Sequential Test

Addressing Loss of Employment Land

S106 Advice