Acting for Robertson Strategic Asset Management, DPP have secured resolution to approve planning permission for a major hybrid planning application for up to 1,100 new homes, a school and a local centre.
 Originally appointed by the landowner to advise on planning strategy options, DPP made representations about the Preston Western Distributor Road (PWDR) and promoted the site through the development plan process, a process that is still ongoing, and helped facilitate the link between the landowner and the developer, Robertson Strategic Asset Management
 DPP played a major role in facilitating strategic discussions with key parties such as Lancashire County Council, Preston City Council and statutory consultees seeking agreement of the site as a suitable location for a new sustainable community. Following positive engagement.
 A major element in the success of the project was DPP's advice in respect of the Compulsory Purchase Order (CPO) relating to the site. DPP provided CPO advice, objecting to the proposed CPO, instructed counsel, presented expert evidence to the CPO public inquiry, and were key to the drafting/securing of the related memorandum of understanding which enabled the residential proposals to progress.
Critical to the success of the project was the timely resolution to approve planning permission meaning that the PWDR contractors will be able to continue construction in line with the existing programme.
David Miller, planning and development director, Robertsons Strategic Asset Management said:
The decision taken at the planning committee today will see the introduction of a new sustainable community at North West Preston. Over the coming years the creation of improved connectivity links for pedestrians, cyclists, public transport and other road users will significantly enhance access to the surrounding area and bring economic benefits for the wider economy.

Working with the potential housebuilders we will be upholding the emerging design code agenda which will improve design standards. Bartle Village is set to become a thriving community through the provision of 30% of the dwellings being affordable housing, contributions to improving local transport links and grass roots sports.
Mark Longley, director, Robertson Strategic Asset Management commented:
The Preston and Lancashire City Deal is delivering a once-in-a-lifetime transformation of the area, which has some of the best rates of new job creation and a residential offer of this nature supports the ambitions of the City Deal. The site adds positively to the future expansion of the City in a cohesive manner, supplementing the significant infrastructure delivery within the City Deal which is a £430M funding programme being delivered in partnership with the Lancashire Enterprise Partnership (LEP), Lancashire County Council, Preston City Council, South Ribble Borough Council, Homes England and Central Government. Bartle Village will become a catalyst to encourage further growth and prosperity in the wider area of North West Preston.
Robertson Strategic Asset Management will now commence with the infrastructure works, working closely with Lancashire County Council on highways, and marketing the site to several housebuilders, who have already expressed interest. ​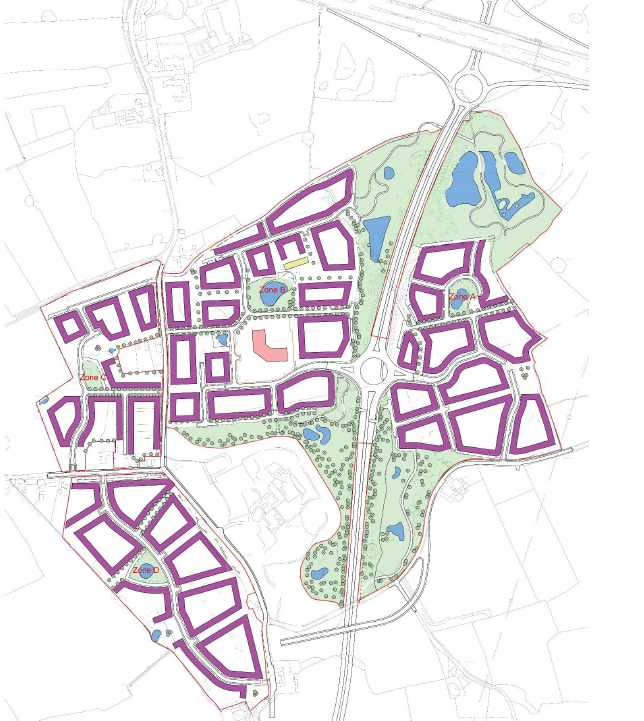 Images: Cassidy & Ashton (Preston)