BEAUMONT PARK SURGERY: PROPOSED NEW MEDICAL CENTRE WITH ASSOCIATED ACCESS AND LANDSCAPING WORKS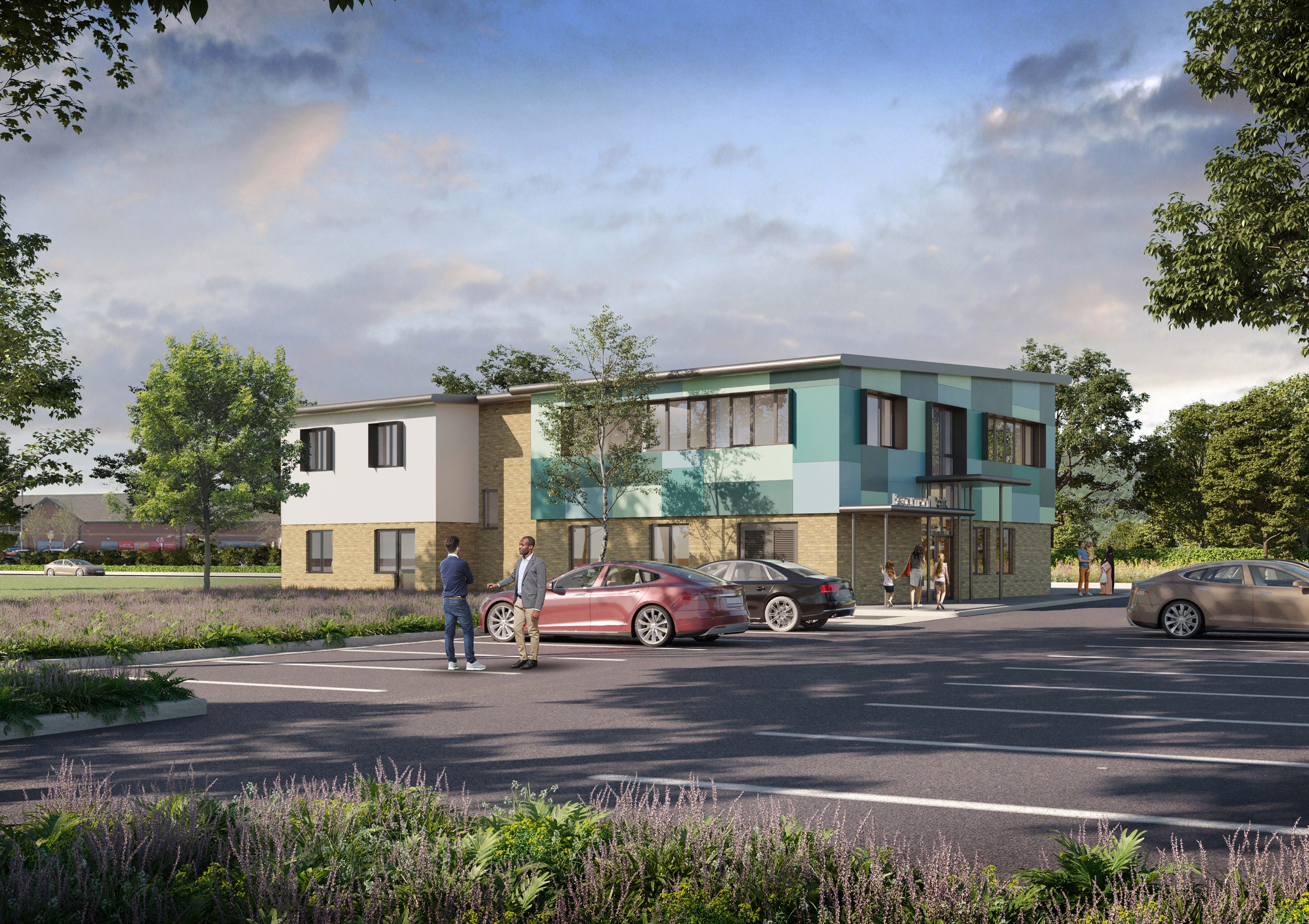 Introduction
Welcome to the public consultation page for the exciting proposal to construct a new medical centre with associated access and landscaping works on land to the east of Newsteads Drive, Whitley Bay, North Tyneside.
The Site
The site lies to the east of Newsteads Drive in Whitley Bay and extends to approximately 1,465sq.m.
The site comprises of green field land, which is surrounded by existing residential dwellings to the north, east and south. To the west of the site and across Newsteads Drive is a Sainsbury's supermarket with associated car parking and petrol filling station.
The Site is not located within a Conservation Area, nor are there any listed buildings within close proximity to the Site.
The Site is located in Flood Zone 1, meaning there is a very low probability of it flooding from rivers and seas. In terms of flooding from surface water the majority of the green space contains a very low risk of surface water flooding  (the area in which the Site is located).
Argon Property Development Solutions have been assisting Beaumont Park Medical Centre in their search for new premises for a number of years. New premises are urgently required for a variety of reasons including:
– Current premises unfit for purpose (dilapidated and insufficient space)
– To ensure the retention of GP services
– To enable GP and nurse training
– To facilitate accommodation for additional staff
– To reduce waiting times for appointments
– To improve services
– To work more collaboratively with the PCN
Numerous sites within the patient catchment area have been considered for a replacement premises, however none have been suitable or achievable.  After extensive searches, the land at Newsteads Drive has been established to be the only viable, available and suitable site.
The Proposal
The Proposed Development seeks to construct a medical centre (Use Class E) with associated access and landscaping works.
The medical centre is proposed to be two storeys in height, including the following accommodation:
– Consulting rooms
– Treatment rooms
– Waiting rooms
– Reception
– Offices
– Meeting rooms
– Staff change/toilets
– Patient toilets and baby change
– Stores.
A new access to the site will be created from Newsteads Drive. A car park will also be provided to the north of the new medical centre which is proposed to include accessible bays and an ambulance bay, alongside cycle parking provision. Pedestrian access will be taken from Newsteads Drive.
Green space is to be maintained to the east and west of the medical centre.
The Proposed Development firmly accords with national and local policy support for retaining and enhancing health facilities.  The Proposed Development will have significant benefits for the residents of Whitley Bay and surrounding areas, as it will significantly improve the healthcare facilities being offered in the locality and will safeguard the community from the potential loss of the medical centre, should new premises not be secured.
Any future full planning application will be supported by a full public benefits case demonstrating the anticipated social, economic and environmental benefits the Proposed Development will generate.
Providing your Feedback
We would welcome any feedback you may have on the proposals.
A consultation event is due to take place at Whitley Bay High School, Deneholm, Whitley Bay, NE25 9AS on Wednesday 21st June 2023 from 6:15PM until 8PM, in which you will have the opportunity to ask any questions you may have regarding the Proposed Development.
Please use the feedback form below to submit any comments. Alternatively, comments can be emailed to consultation@dppukltd.com or posted to:
DPP, Studio 015, Haylofts, St Thomas Street, Newcastle upon Tyne, NE1 4LE.
Please submit your comments by Friday 30th June 2023.
Please be aware that comments left on any public consultation exercise, either by email or any other means, are subject to the terms of our Privacy Policy. Please read this policy carefully as by submitting the information you are consenting to our use of your personal data in accordance with the Privacy Policy.
Your personal data will be retained on our secure database and will not be passed to our clients.
We may also like to contact you to keep you informed about future developments relating to this consultation. You will be able to opt-out of these communications at any time.