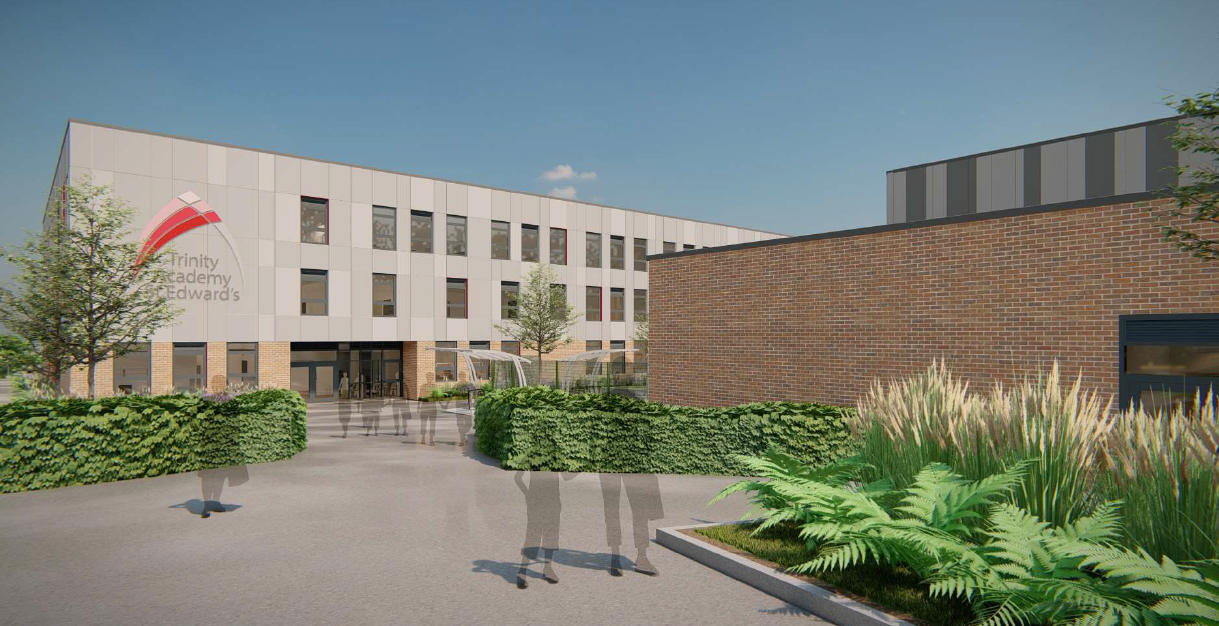 Introduction
Welcome to the public consultation page for the exciting proposals for a brand-new 6 Form Entry (6FE) secondary school with associated access, landscaping and outdoor space for the new Trinity Academy St Edwards, on land at Keresforth Close, Barnsley.
A planning application for the school is due to be submitted to Barnsley Metropolitan Borough Council shortly, however, ahead of submission, we would welcome your comments on the proposal. This consultation follows on from an earlier planning application, which was approved in early 2021, for the construction of a temporary school on the site of the existing playing fields, in order to provide accommodation for 180 pupils while the permanent school would be under construction. The temporary school did not progress however, and instead the 180 current pupils of Trinity St Edwards are now in temporary teaching accommodation at Eastgate Building, adjacent to the Barnsley College campus.
The school is being delivered by Bowmer + Kirkland (B+K) and will be funded by the Department for Education (DfE). The school will be operated by the Trinity Multi Academy Trust (TMAT) and will be known as Trinity Academy St Edwards. The Trust, which currently manages 10 academies across the North of England, strives to create first-class education that supports and drives the highest standards in both academic outcomes and pastoral care for young people and communities.
For more information on the Trust, please visit their website: https://www.trinitymat.org/
Bowmer and Kirkland and the Department for Education value the input of the local community in developing the vision for the school, and would welcome your comments in respect of the proposed development. Details of how to comment are provided below.
The Site
The site extends to 7.2 hectares in size and is the site of the former Keresforth Centre and associated playing fields. The former NHS buildings occupying the site are due to be demolished shortly.
The Proposal
The proposed secondary school will meet a critical shortfall in school places in Barnsley, providing 900 pupil places. It is proposed that the main school building, associated sports hall and hard play areas will be located on the site of the former buildings. The existing playing fields to the south will be replaced with grass pitches and an Artificial Turf Pitch, all of which will be available for community use outside of school hours. A dedicated and generous area will be provided on site for the drop-off and pick-up of pupils, accessed via Keresforth Close. Drop-off and pick-up will be contained within the site to avoid disruption on the local public highway. A separate car park will be provided for staff including electric vehicle charging and disabled provision. We are currently in discussions with the Council about the provision and maintenance of an area of Public Open space in the south-eastern corner of the site, adjacent to Broadway. Plans and images of the proposed development can be seen below.
Location Plan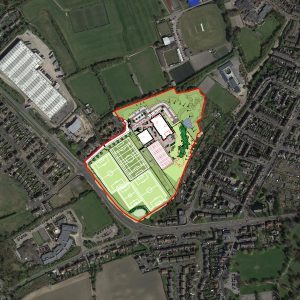 General Arrangement Floor Plan 00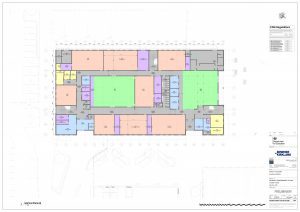 Download General Arrangement Floor Plan 00
General Arrangement Floor Plan 02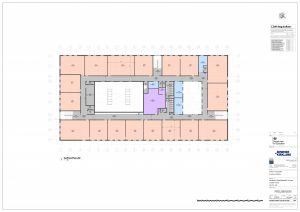 Download General Arrangement Floor Plan 02
General Arrangement Elevations Plan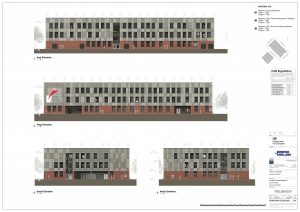 Site Master Plan
General Arrangement Floor Plan 01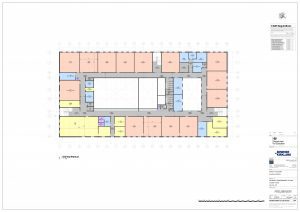 Download General Arrangement Floor Plan 01
General Arrangement Floor Plan Sports Hall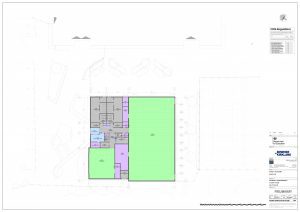 Download General Arrangement Floor Plan Sports Hall
General Arrangement Elevations Plan Sports Hall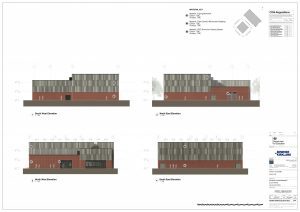 Providing your Feedback
This project creates an opportunity to provide much-needed places for secondary school pupils in Barnsley.
We would welcome any feedback you may have on the proposed development. In the first instance, please send any comments you may have to consultation@dppukltd.com where your comments will be logged and any queries answered.
If you would feel more comfortable providing written comments, please post your comments to:
DPP, One Park Row, Leeds, LS1 5HN
We will review your comments in partnership with Bowmer + Kirkland and the wider design team.
Once the planning application has been submitted, full details will be available on the Barnsley Metropolitan Borough Council website and there will be a further opportunity to comment.
We look forward to receiving your comments on the proposed development.
Feedback Form
Please be aware that comments left on any public consultation exercise, either by email or any other means, are subject to the terms of our Privacy Policy. Please read this policy carefully as by submitting the information you are consenting to our use of your personal data in accordance with the Privacy Policy.
Your personal data will be retained on our secure database and will not be passed to our clients.
We may also like to contact you to keep you informed about future developments relating to this consultation. You will be able to opt-out of these communications at any time.