Clockwise l-r; Grange Farm, Harrow courtesy of Hawkins Brown Architects, Church Wharf, Bolton courtesy of AEW Architects & Quayside West, Newcastle courtesy of FaulknerBrowns Architects
Affordable Housing
The affordable housing sector has a critical role to play in meeting the housing needs of the UK; for far too many people  housing is not affordable; the right housing is not where it is needed and there are simply not enough new homes being built. Managing the planning process efficiently is a key element to unlocking this, ensuring that land is identified and brought forward as soon as possible and that land that is suitable for housing is granted planning permission promptly. DPP has the expertise – and experience – to deliver promptly viable and innovative housing solutions for any residential development project. 
We are a firm of commercially minded, client focussed town planners, and we understand what's needed to deliver a quality housing development. At DPP we understand that the house building industry and local authorities are coming under increased pressure to deliver more homes, and particularly more affordable homes. Managing the planning process efficiently and effectively is a key element to unlocking this. At DPP we understand the social, economic and environmental benefits of new housing and the need to create quality places, with clear distinctions between public and private spaces and integrated green infrastructure, that form attractive development in which to live. We strongly feel that new developments should contribute positively to an areas character, creating and reinforcing local distinctiveness, and should be well integrated with existing and proposed services and facilities and the existing community. Good design, including the provision of green infrastructure and areas of quality public space, are key to good planning and the successful delivery of new homes for all groups in society. DPP understand this and have an excellent track record of delivering results for our clients. 
I hope this short overview of who we are and the work we do provides an insight into what we can achieve for you.
Grange Farm Estate, South Harrow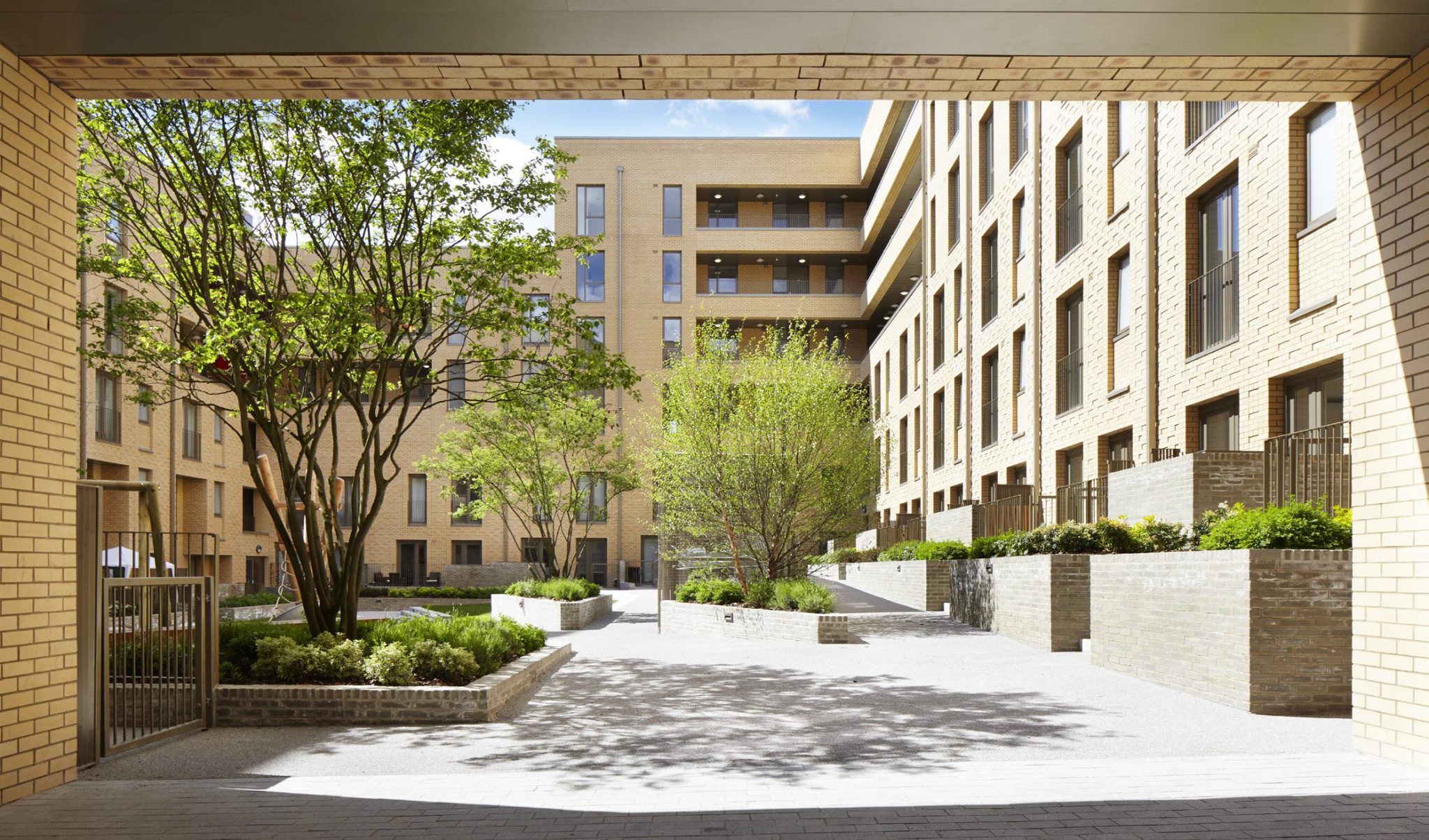 Client: Lodon Borough & Greater London Authority
Local Authority: London Borough of Harrow
DPP were appointed to secure full planning permission for the comprehensive redevelopment of the 1960's Grange Farm Estate. The existing 282 dwellings on the site, spread across several buildings, will be demolished and replaced with 549 dwellings along with a new community centre, and extensive public and semi-private outdoor space. Although originally most of the properties on the site were local authority owned, approximately half have been acquired under 'right to buy' legislation and most of these had subsequently been utilised as private rented properties. In addition, two portions of the estate had been sold to RSL's who had subsequently undertaken their own developments on the site. As such, delivery of the scheme involves complex land assembly including the potential use of CPO to acquire a number of the properties sold under the right to buy legislation.
Services provided included extensive pre-application discussions, public consultation events and exhibitions, project management & submission of hybrid a planning application for phased development. First phase 211 units (93 affordable dwellings and 118 private units) & community centre. Second phase of 338 units (144 affordable dwellings and 194 private units).
Avenue Vivian, Houghton Le Spring
Client: Gentoo 
Local Authority: Newcastle City Council
Value: £20m
Having been instructed by Gentoo on a number of other residential schemes in the north east, DPP prepared and submitted a full planning application for the erection of 44 affordable dwellings and associated landscape works at Avenue Vivian and Rose Avenue in Fencehouses, Houghton le Spring. The proposed development will enable the redevelopment of land which was formerly occupied by pre-fabricated dwellings to provide much needed affordable homes.
In accordance with local policy requirements, DPP prepared and submitted an open space assessment and affordable housing statement, along with a planning statement to support the application. DPP also coordinated a public consultation leaflet drop to inform nearby residents and relevant stakeholders of the proposals and inviting them to a public consultation event held by Gentoo and supported by DPP. The public exhibition allowed residents and stakeholders to express their views on the scheme, which were taken into account in the design process and later documented in a statement of community involvement prepared by DPP.
Nanny Marr Road, Barnsley
Client: Together Housing & Partner Construction
Local Authority: Barnsley Metropolitan Borough Council
Value: £30m
DPP were instructed by Partner Construction Limited to prepare and manage the submission of a full planning application for the erection of 40 affordable dwellings on the former Foulstone School site on Nanny Marr Road in Darfield, Barnsley.
DPP successfully gained planning approval in 2016 for the erection of 40 dwellings, which are now built out.
Subsequently, DPP have successfully prepared and submitted a second full application to the south of the built-out scheme. The application was approved at planning committee in April 2019. Once the development has been built-out, the former Foulstone School site will comprise of 81 high quality, predominantly affordable dwellings, which will serve the town of Darfield in Barnsley.
Church Wharf Bolton
Client: Muse Developments 
Local Authority: Bolton Council
Value: £150m
DPP initially advised on the planning strategy to deliver the councils £150m project for the regeneration of Church Wharf in Bolton town centre before providing a range of planning services on the project including compulsory purchase order strategy, planning application preparation and management, community engagement and advice on the masterplan for Church Wharf.
The hybrid application was approved in June 2019, forming a key milestone in the project, and will provide new public space, a riverside walk and footbridge, alongside 320 apartments and townhouses, 120-bed hotel, 7,500m office floorspace, retail, commercial and food and drink uses across 10 new buildings.
The site was particularly challenging with issues of flood risk, changing levels, land contamination and derelict buildings interspersed with residual businesses and temporary car parks. A specific challenge was to refocus development plan policy and develop a flexible and deliverable masterplan for a phased, commercially viable development to change the fortunes of Church Wharf.
DPP retains an on-going role as planning advisor to Muse Developments and to Bolton Council as its development partner. The first reserved matters scheme for residential development is anticipated to come forward shortly.
Chafford Hundred, Thurrock
Client: Criterion Capital
Local Authority: Thurrock Council
DPP delivered planning consent for the development of a high density, residential-led mixed use scheme on the site of an abandoned former residential development site at Chafford Hundred, Essex. The revised scheme secured a significant uplift in density alongside provision for a new doctors surgery and neighbourhood retail units, despite associated highways issues being contentious, the scheme ultimately secured a resolution to grant consent from Thurrock Council.
DPP project managed the application and managed significant local objections via meetings with local community representatives and ward councillors to steer the application through to a successful outcome.