Today the Welsh Government's Cabinet Secretary for Energy, Planning and Rural Affairs announced the deletion of paragraph 6.2 of TAN 1. As a reminder, this paragraph states (or stated):
"The housing land supply figure should also be treated as a material consideration in determining planning applications for housing. Where the current study shows a land supply below the 5-year requirement or where the local planning authority has been unable to undertake a study, the need to increase supply should be given considerable weight when dealing with planning applications provided that the development would otherwise comply with the development plan and national planning policies."
The dis-application of this paragraph and in particular the removal of the requirement to place 'significant' weight on the lack of a 5-year housing land supply when determining planning applications is a step backwards. The announcement (see letter HERE) identifies the uncertainty for communities resulting from speculative applications as the reason for the decision.
Whilst the announcement includes the Ministers intention to undertake a wide-ranging review into the delivery of housing through the planning system in Wales, any new system is likely to take some time to come into force. What will happen in the meantime?
The letter provides a small glimmer of hope in that it is unlikely to stop speculative developments coming forward and confirms that each Authority will decide the weight it should be placing on the lack of 5-year supply when determining applications for housing development.
We will be making representation to the review announced by the Minister today, but we will also be happy to make representations on your behalf – just get in touch.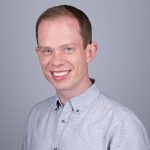 osian.roberts@dppukltd.com, 02920 660265