DPP's Cardiff office succeeded in gaining approval for a new store in Coleford, Gloucestershire, on behalf of discount supermarket brand, Lidl.
The proposals will deliver 40 jobs to the town, on a site that has been vacant for a number of years. Originally working on the site for Tesco in 2011, DPP succeeded in overturning a refusal at appeal but the site has remained vacant ever since. Following a public consultation event in October '18, over 97% of residents voted in favour of the plans.
Speaking about the scheme, Principal Planner at DPP, Osian Roberts said;
It's great news that we've delivered this site for Lidl, building on the work we do for them across the UK. We look forward to doing the same in the near future for other sites we're working on in Wales and the South West of England.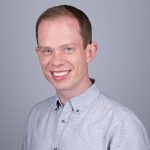 Osian Roberts, Principal Planner