INTRODUCTION
Welcome to the public consultation page for the exciting proposals for NETPark Phase 3. 
THE SITE
Located north of Sedgefield, in the heart of County Durham, NETPark is one of the UK's premier science, engineering and technology parks for the commercialisation of cutting edge research and development from major international organisations, universities and entrepreneurs.

Phase 3a comprises approximately 16.7 hectares of undeveloped land which sits to the north-west of the existing NETPark development. The site is bound to the west by the A177, to the east by William Armstrong Way, to the north by agricultural fields and to the south by NETPark.

In the County Durham Plan, which was adopted in 2020, the site is alloacted as employment land for research and development use. The Plan identifies NETPark as a regionally significant centre for research and development and outlines that it plays an important role in unlocking the research potential of North East universities and colleges.

PROPOSED DEVELOPMENT
Since opening in 2004, NETPark had big ambitions to become one of the UK's leading science parks and it is well on its way to achieving that goal with over 40 companies and 600 people employed on-site. The success of NETPark is such that expansion space is needed so that companies can reach their full potential. Space at NETPark is currently at a premium, with 100% of the available laboratory, office and clean room accommodation currently occupied or reserved by science, engineering and technology companies.
Plans are being developed to create an additional 38,118sqm (410,299sqft) of space at NETPark, on land known as NETPark Phase 3a. The additional space will help to accommodate growing demand, both from businesses already established within the park and from companies looking to relocate or expand their operations to this thriving science community.
The masterplan for the site is being developed by Ryder Architecture. The masterplan seeks to create a holistic campus environment defined by exceptionally high quality, distinctive and flexible buildings set in a pedestrian friendly parkland environment. The masterplan includes a range of unit sizes to meet occupier requirements, a hub building, ancillary facilities, landscaping, sustainable drainage systems and parking.
A planning application for the proposals is due to be submitted in Autumn 2021.
The proposed plans are included below and can also be viewed at Café NETPark, William Armstrong Way, Sedgefield, TS21 3FD on 7th September 2021 between 3pm and 7pm.

HAVE YOUR SAY
We would welcome your thoughts on the proposals ahead of submission of the planning application.
Please use the feedback form below to submit any comments. Alternatively, comments can be emailed to consultation@dppukltd.com or posted to:
DPP, Studio 012, Haylofts, St Thomas Street, Newcastle upon Tyne, NE1 4LE.
Please submit your comments by Sunday 12th September 2021.
---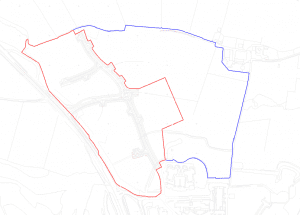 Please be aware that comments left on any public consultation exercise, either by email or any other means, are subject to the terms of our Privacy Policy. Please read this policy carefully as by submitting the information you are consenting to our use of your personal data in accordance with the Privacy Policy.
Your personal data will be retained on our secure database and will not be passed to our clients.
We may also like to contact you to keep you informed about future developments relating to this consultation. You will be able to opt-out of these communications at any time.