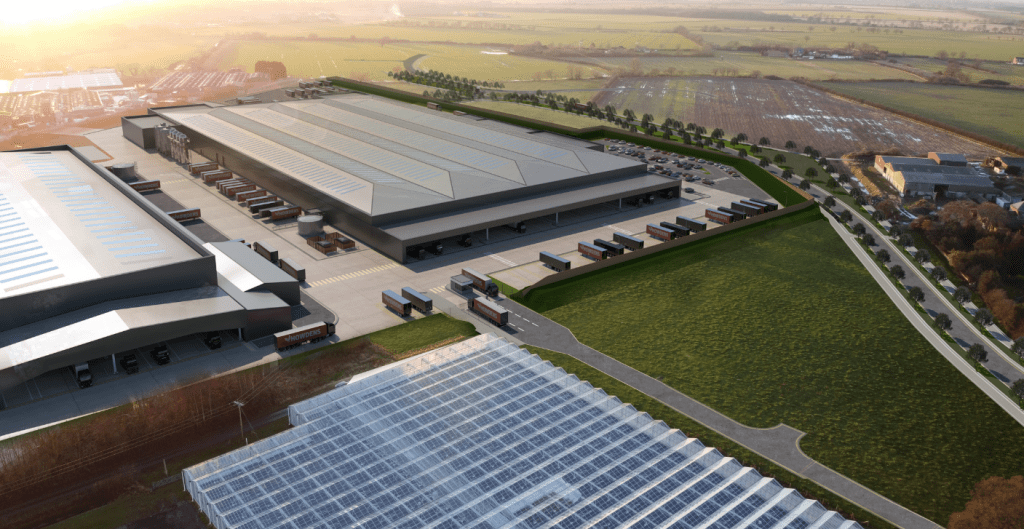 Introduction
Welcome to our public consultation page for a proposed new urban extension on land to the north of Howden.
DPP Planning are preparing a hybrid planning application on behalf of JG Hatcliffe Property & Planning and Howden Joinery.
Undertaking public consultation with local residents and businesses in advance of submitting a planning application is an important part of the planning process. It allows members of the public and the local community to engage with the Applicant's proposed vision for the site and to provide valuable feedback on the proposals.
The Site

The site comprises approximately 109 hectares of farmland, associated farm buildings and a dwellinghouse. The site is shaded blue on the context plan below.
The Proposal
The hybrid planning application is for a sustainable urban extension to Howden. The site benefits from a draft allocation for mixed-use development within the East Riding Local Plan Update under Policy HOW-G.
The proposed hybrid planning application seeks:
Full planning permission for:
A new relief road to connect Thorpe Road with Station Road; and
A new 37,240sqm commercial unit to be occupied by Howdens Joinery to expand their current manufacturing operations.
Outline planning permission for a mixed-use development, which includes the following:
Up to 1,865 residential dwellings;
Community facilities including a supermarket, small retail units and small business/employment space;
Medical centre;
Public house with accommodation;
Elderly care accommodation;
Primary school;
A Community Piazza;
Two car parks;
Sports pitches;
Open space;
Significant habitat areas; and
Associated drainage and landscaping works.
Further details are provided on the Proposed Masterplan shown below.
The proposed development will be delivered in phases over an extended period of time which will align with the Local Plan period up to 2039 and beyond.
Further information is provided on the consultation boards available to download below.
Have Your Say

We would welcome any views or feedback in relation to the proposed development.
There will be an opportunity to provide written feedback at the event, however if you cannot attend then comments can be submitted electronically via the feedback form below or via email to consultation@dppukltd.com. All comments will remain anonymous.
Alternatively, please post any feedback to DPP, One Park Row, Leeds, LS1 5HN. Please return your comments before 29th April 2022.
We look forward to receiving your comments on the proposed development.